199th Comanding General from May 67 to August 67
This photo was supplied by Larry McDougal it is General Freund in the Hospital in Vietnam after being wounded on the leg on August 7, 1967.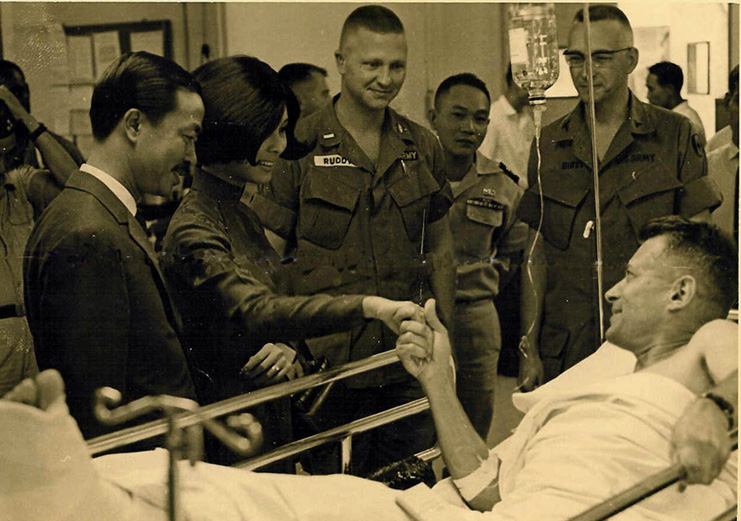 REST IN PEACE AND GIVE THEM HELL UP THERE SIR.
General Freund retired from the Army on July 1 1972 after 32 years in the millitary. He retired at the rank of Mayor General. He passed away on March 22, 2001 at the age of 82.